Hello!
I hope you are doing well!
I want to know if anyone have ever worked on picking element based on color. I want to click on the free slot on calendar which has color white. I have tried using the get element property but I couldn't find any unique feature for it.
This is the image. You can see the available and not available slots. I want to click on the first available slot. In this below image its 19, but it will vary for every month, of course!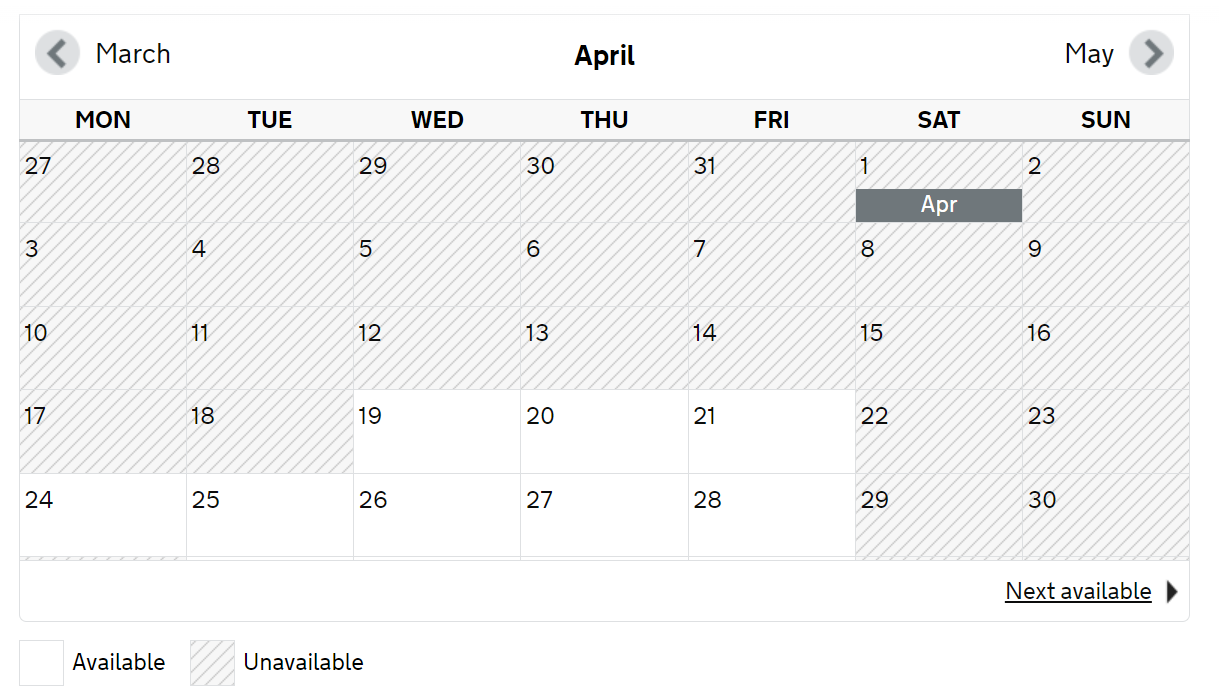 Thanks in advance!
Best Regards