To understand the error you need to click on the little arrow beside the text to expand the details. It usually happens to me when I stop the bot mid-execution.
Hi @pedro.azevedo, Infrastructure errors refer to phenomena that are independent of the workflow execution, such as corrupted files, third-party service issues, extension problems, etc.
If you are experiencing this, please let us know your logic and furnish us with more information regarding the error you've encountered.
Happy Automation!!!
Thanks @cris-dsc and @Mabwa_Neek after I clicked on arrow I saw the error.
I thinked was error on studio Pro.
Hi. I'm having the same error


It says that the license is expired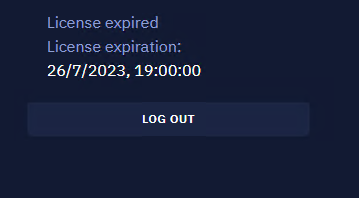 But the expiration day is until July 26.
ElectroNeek is looking into the reported behavior internally - the "License expired" message is shown in the license tab. I have also got the same issue with my ID. In the meantime, you can try relaunching Studio Pro and then try to re-login into your account again to check if it helps?
If you need Studio Pro for downloading. I have uploaded the file on a drive, you can download it from there and use it on your side perfectly. Other than that you can download it from the link ElectroNeek has share with you previously.
Hi. I opened a ticket in the support center and they told me, as you said, that I should try logging out and then log in again.
It worked well for me, now I can work in my project, the license message and the error messages in the console are not showing anymore.
Thank you so much for your help.