Good morning,
Some weeks ago we bought the orchestrator license and we want to schedule some robots to run in unattended mode.
We have a dedicated server (named REAPPAS25) and a user account for Botrunner (BOTRUNNER_PRODUCTION).
NB: Isn't possible to access BOTRUNNER_PRODUCTION as TERMINAL SERVICE (it is enabled to run services, scripts, tools for company policy) but we cant' access to user desktop.
Is it possible to run BOTRUNNER_PRODUCTION bot without accessing to RDP session?
I configured the BOTRUNNER_PRODUCTION bot with token (via "run as different user" in my user session) but if I start the workflow in orchestrator with the BOTRUNNER_PRODUCTION bot, the processing takes place on my desktop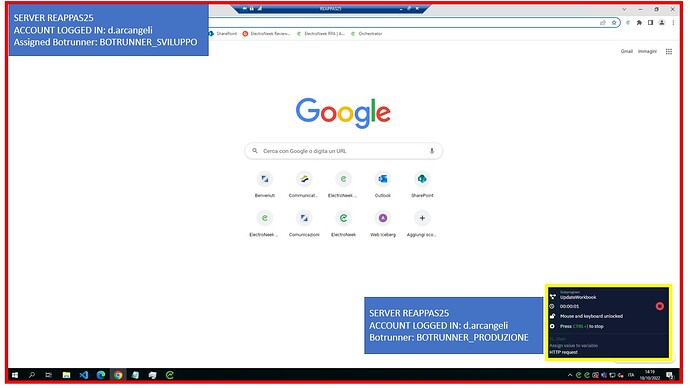 Thanks
Daniele