I've created a bot that operates in a virtual machine (VM). When I access the VM from my machine and run the bot, it works properly. But when the client accesses the VM from her machine and runs the bot, it has trouble identifying elements, which generates errors and interrupts the execution.
This automation interacts with SAP Business One. The VM, the client's machine and my machine all have the recommended system requirements, except my machine has 16GB RAM. I suspect that's the reason why the bot works with me, but not with the client. Maybe the client's machine has low RAM. Or the VM has low RAM… Or maybe RAM has nothing to do with it…
I've checked the performance with the Task Manager while the bot runs and this is a glimpse of what I saw: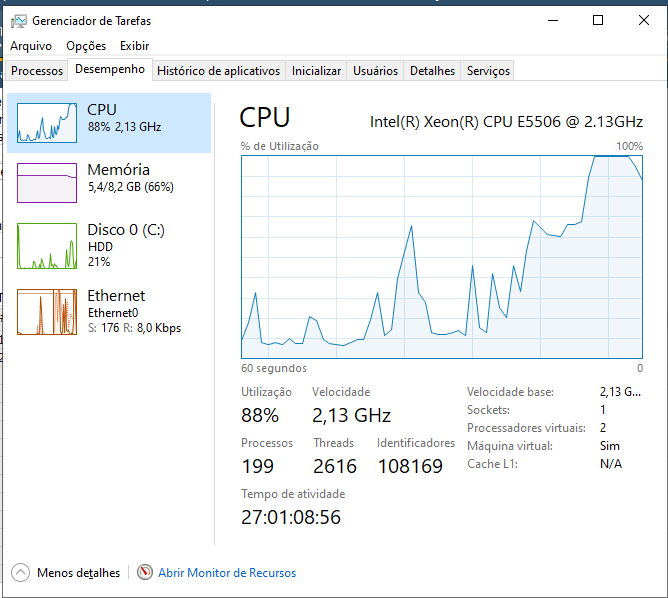 This execution was started by me, not the client. The CPU reached 100% several times during execution and the bot didn't stop.
Do you guys have any suggestions about how to approach this situation? Do you think my RAM theory
is right? I don't know what to do.