How can I search for more than one word in the "Read emails"-activity?
I already tried to split the words by ",", "||", "|" and I tried to make an array of words, but nothing worked.
Is it even possible or do I need to create an if/else branch and check for the subject myself?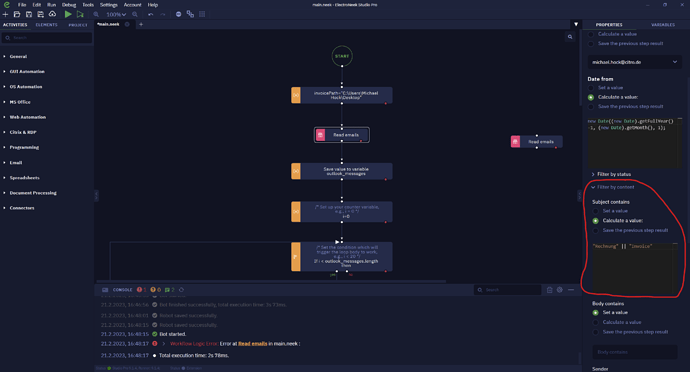 Best regards, Michael