Hi Everyone!
Attention all ElectroNeek users! I will highly recommend updating to the latest version of Studio Pro for the best possible experience and results. ElectroNeek has been working hard to bring you improved functionality, enhanced accuracy, and new features to help you achieve your automation goals more efficiently. Don't miss out on these valuable upgrades. Update now for a seamless and optimized automation journey.
You can update your Studio Pro by simply following the below steps.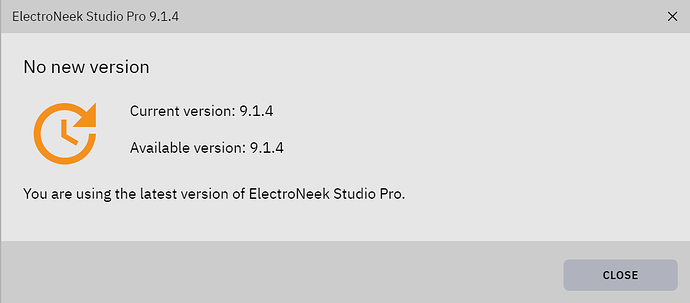 PS: If you don't have the latest version. Only then you will be able to see the update button next to close button.
I hope you find this information in a good health and it helps you as well.
Kind Regards,
Muhammad Hayyan Khan